I love taking photos,  its a way for me to keep the memory fresh and to be thankful for the good times in live.

Since the very beginning I used Picasa to sort my photos.  When Google stopped that service, I moved to Google Photos – since then I have hundreds of albums, that allow me to browse through my life.

I love all the features, from sharing, organizing, automatic synchronization and much more…. until I tried to download an album and checked for EXIF information on GPS and date and time…. and…. YES: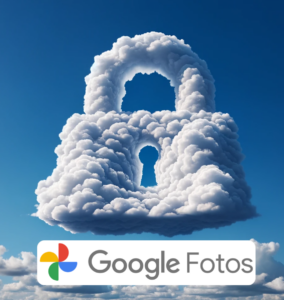 LOCKED IN THE CLOUD: As more I tried as more I got frustrated.. until I learned in a forum that this is not a defect, but strategy: You please keep your photos @ Google, so you are stuck with this service, pay money for cloud storage and ..just be with Google forever.
Yest – that can be fine, unless you start thinking what Google may do with Google Fotos, maybe "say goodbys", limit the storage, share your data – you just don't have control.
That was the reason why this happened:
Solution Overview
Source Code: https://github.com/happychriss/FreeYourPhotos
Problem: Dependency on Google and Cloud Services
Long-term use of Picasa and Google Photos for storing and organizing pictures
Risk of services closing down (e.g., Picasa)
Additional costs for cloud storage
Inability to retrieve all information from Google (e.g., geolocation)
Google Photo API limitations (cannot access original data and geo-information)
Solution: Python Scripts and a Web App

Python Scripts
Download album structure and all photos from Google Photos
Utilize original data stored on mobile phones, PC folders, or extracted from Google Takeout
Retrieve all geo and date information for better ownership of data
Integrate photos from your own folder and archives for a consistent look
Web App
Similar functionality to Google Photos,
Shows Photos and Videos
Photos with Location & Map
Search by place and title
One tool for all sources, includes Takeout, Picasa (with favorites) and Folders – displaying in Timeline Mode -in right order
Benefits
Independence from Google and cloud services
Avoid additional costs for cloud storage
Ownership and control over your data
Combine multiple photo sources for a consistent experience
Software Stack & Dependencies
Python
Flask (Webserver)
PostgreSQL
Docker
Google APIs:

 Cloud API to connect to Google Photos (API Key needed) ,
Geolocation API to convert geocordinates to location information (search by location)
Time API to convert Location to Timezone, to correct time zone (that Google took away)
Google MAPs to display location on Photo Detail Page
Next Steps
You like it, you want to help. Contact me, via Github or LinkedIn, see About Me